The Culturally Responsive Campus Community (CRCC) conference at Illinois State University works to actively recognize and rectify inequitable experiences and create a more just campus for all.  It is the goal of CRCC to Inform the campus and community about issues surrounding the intersectional issues surrounding marginalization and oppression. 


CRCC at Illinois State
The formation of the CRCC Conference at the University began as a response to students—specifically black students at Illinois State—leveraging their voices in solidarity to draw attention to injustice and anti-Black sentiments, actions, and discussions across the country and on campus that flared with the election cycle of 2015-2016.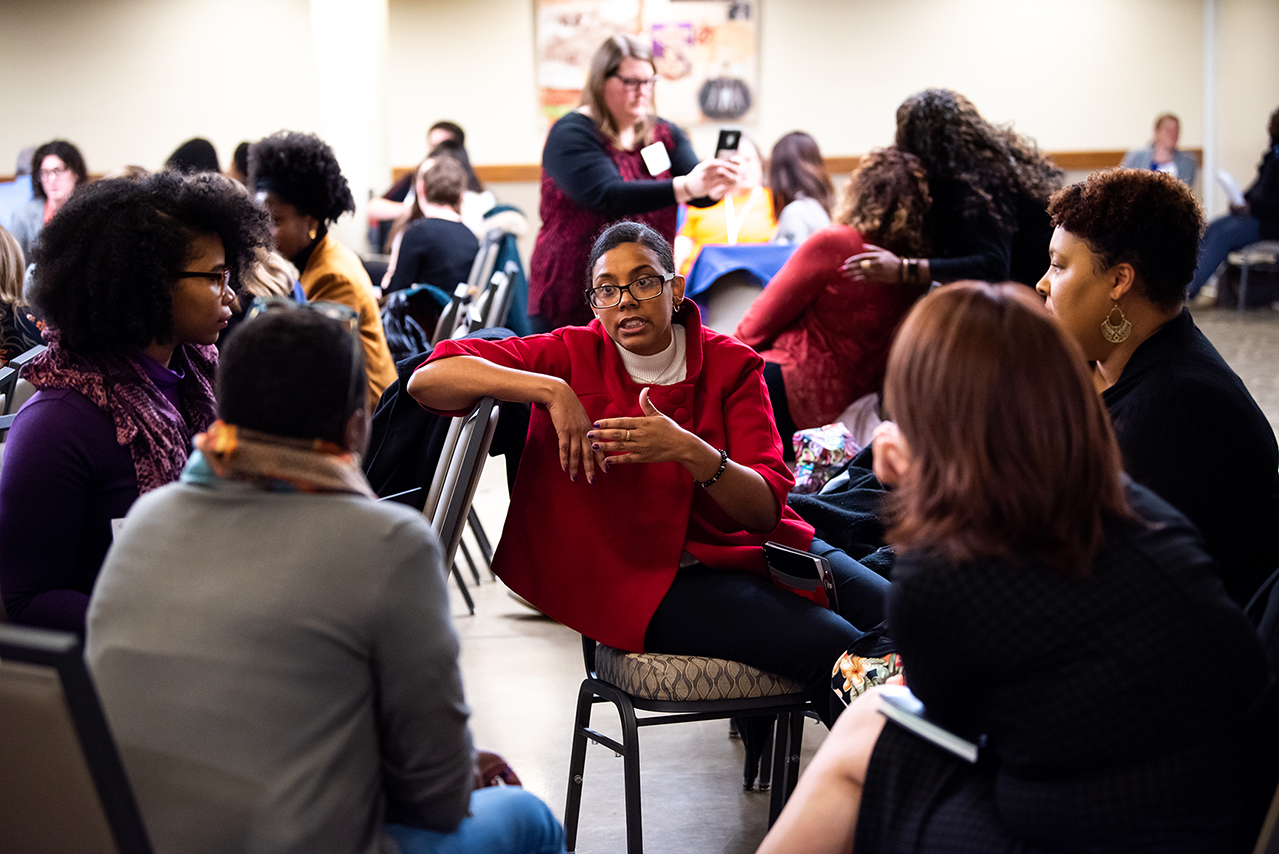 Inspired by the students, former faculty member Dr. Stacey Hardin approached then-Provost Janet Krejci about the formation of a conference that would explore the concept of culturally responsive teaching in the vein of works by scholars Gloria Ladson-Billings, Geneva Gay, Django Paris, Kimberlé Crenshaw. 
The first CRCC mini-conference was held in the spring of 2016 at Illinois State, with the first full conference following up in the Fall of 2016.  
The re-emergence of #antiblackISU in 2019 shone a light on the continued frustration of students and the need for work by the University to make strides in pulling equity into the infrastructure of teaching and learning at Illinois State.
Background
A Culturally Responsive Campus Community is based on the work of seminal scholars such as:
Gloria Ladson-Billings (1995), who developed culturally relevant pedagogy, a theoretical model for teachers of Black K-12 students "that not only addresses student achievement but also helps students to accept and affirm their cultural identity while developing critical perspectives that challenge inequities that schools (and other institutions) perpetuate" (p. 469).
Geneva Gay (2000) who defined cultural responsive teaching as "using the cultural characteristics, experiences, and perspectives of ethnically diverse students as conduits for teaching them more effectively" (Gay, 2002, p. 106)
Django Paris (2012) who developed culturally sustaining pedagogy, a theoretical stance that "seeks to perpetuate and foster—to sustain—linguistic, literate, and cultural pluralism as part of the democratic project of schooling" (p. 93).


Kimberlé Crenshaw (1989) who defined intersectionalty as the combination of multiple marginalized identities leading to further oppression. She writes "because the intersectional experience is greater than the sum of racism and sexism, any analysis that does not take intersectionality into account cannot sufficiently address the particular manner in which Black women are subordinated" (140). 
The work of these and many more Black, Indigenous, and Scholars of Color (BISoC) are foundational to the purpose of CRCC, which is to create a culturally responsive environment on the campus of Illinois State University and in the surrounding communities it serves. Thus, we must pay homage to those who paved the way. 

CRCC Committee 2020-2021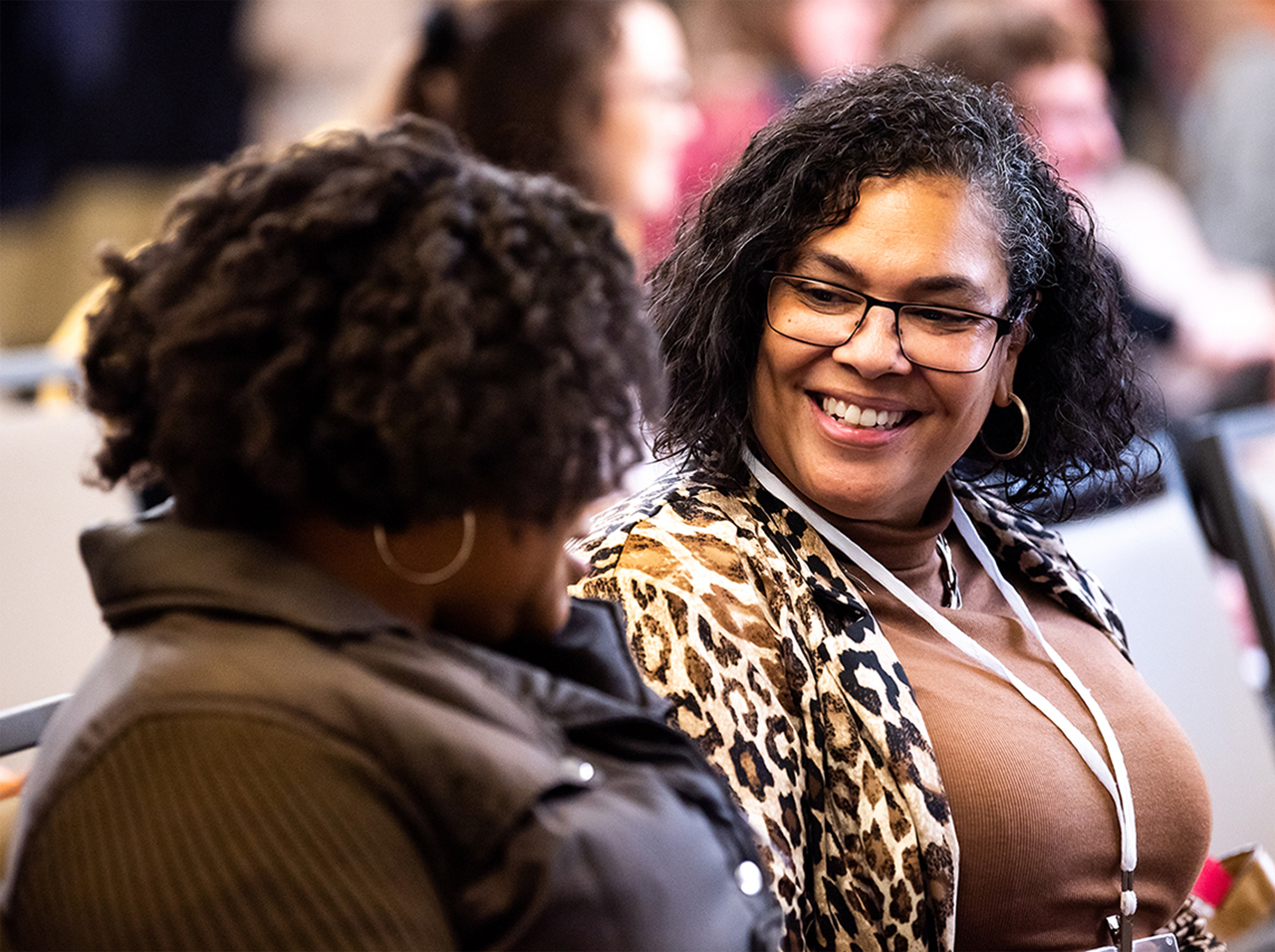 Dr. Brea Banks, Department of Psychology
Dr. Shamaine Bertrand, School of Teaching and Learning 
Dr. Yojanna Cuenca-Carlino, Office of the Provost
Jim Gee, Center for Teaching, Learning, and Technology
Ray Hatch, Media Relations
Angell Howard, Office of the Vice President for Student Affairs 
Dr. Dana Karraker,  Center for Teaching, Learning, and Technology
Mayuko Nakamura, Center for Teaching, Learning, and Technology
Shantira Norris, Office of Technology Solutions
Dr. Erin Quast, School of Teaching and Learning 
Dr. Rocío Rivadenerya, Department of Communication Sciences and Disorders
Dr. Debbie Shelden, Department of Special Education
Archana Shekara, Wonsook Kim School of Art
Dr. Maura Toro-Morn, Latino/a and Latin American Studies
Dr. Gavin Weiser, Department of Education Administration and Foundations 
Dr. Maria Luisa Zamudio, National Center for Urban Education 
Contact
For more information regarding the Culturally Responsive Campus Community Conference or the initiative at large, please contact:
Dr. Christa Platt, chair
Email: CRCC@ilstu.edu
Web: CRCC.IllinoisState.edu
Phone: 309-438-5752