2020 Conference 
Equity with a Mirror 

• October 29-30, 2020 • Zoom

Under the theme Equity with a Mirror, CRCC 2020  aims to speak to the goal of facing personal, institutional, and societal barriers to overcoming anti-Blackness . CRCC 2020  was from 9 a.m.-2 p.m. October 29-30  via Zoom .  Registration was free and open to the public. 
About the Conference
The first day of the conference featured keynote speaker Tamika Mallory, a nationally recognized activist and staunch advocate of justice for Breonna Taylor . She was joined by  other nationally recognized speakers who will lead concurrent, reflective sessions on  recognizing and addressing  anti-Blackness;  anti-Blackness in academia;  Afro Latinx identity, culture, and politics; and healing mindfulness and anti-Blackness. The second day of the conference, October 30, was an institute—a deeper dive into topics covered the first day, led by speakers from Day 1.
Schedule 

and Bios 
Day 1  -  
October 29, 2020
Time

Description

9:00 - 9:15 a.m.

Conference Welcome

9:15 - 10:45 a.m.

Keynote Speaker Tamika Mallory   and Q&A      

11:00 a.m.- 12:15 p.m.

Concurrent Sessions #1 (4 sessions to choose from)
Speakers listed below 

12:35- 1:50 p.m.

Concurrent Sessions #2 (same 4 sessions to choose from)
Speakers listed below 


1:50 - 2:00 p.m.

Equity with A Mirror Institute Introduction
Day 2 - October 30, 2020

 

 
Time

Description

9:00 - 9:30 a.m.

Welcome to the Institute

9:30 - 10:30 a.m.

Equity with A Mirror Conversations

10:30 - 10:45 a.m.

Break

10:45 a.m. - 1:00 p.m.


The Institute
(Attendees will be grouped into Faculty, Staff, Students, and Community)   

1:00 - 1:30 p.m.

Equity with A Mirror Call to Action
Keynote Speaker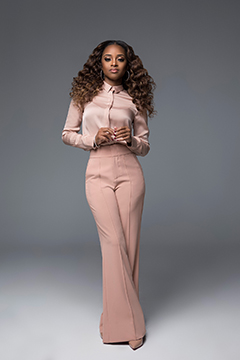 Tamika Mallory, a nationally recognized activist and staunch advocate of justice for Breonna Taylor, will be the keynote speaker for the Fall 2020 Culturally Responsive Campus Community (CRCC) Conference.  
Mallory is an esteemed social justice leader, political activist, and a next-generation advocate for human rights, equal rights for women, health care, gun restrictions, and ethical police conduct. In 2017, as co-chair of the national Women's March, she helped organize the largest single-day protest in U.S. history. 
Hailed as a "leader of tomorrow" by Valerie Jarrett, then senior advisor to President Barack Obama, Mallory has the gravitas of a long-time political organizer–she served as the National Action Network's youngest executive director. Following the death of her son's father to gun violence, Mallory advocated for stronger gun restrictions. Later, she joined Vice President Joe Biden's gun control task force.  
A rising leader in the new wave of feminism, she empowers others to contribute their voice and engage in the political process to create change, while sharing her outspoken perspective on where the civil rights movement goes from here. 
Session Focus: Healing, Mindfulness and Anti-Blackness, Dr. Angel Acosta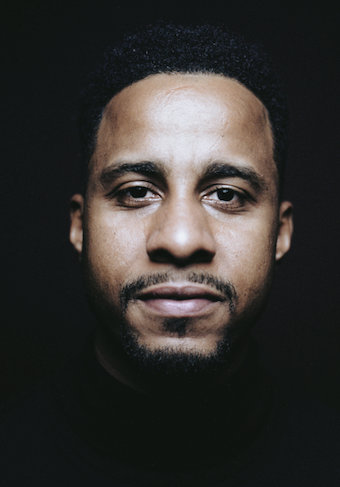 For the last decade, Dr. Angel Acosta has worked to bridge the fields of leadership, social justice, and mindfulness. He completed his doctorate in curriculum and teaching at Teachers College, Columbia University. Dr. Acosta has supported educational leaders and their students by facilitating leadership trainings, creating pathways to higher education, and designing dynamic learning experiences. His dissertation explored healing-centered education as a promising framework for educational leadership development.
After participating in the Mind and Life Institute's Academy for Contemplative Leadership, Dr. Acosta began consulting and developing learning experiences that weave leadership development with conversations about inequality and healing, to support educational leaders through contemplative and restorative practices.
As a former trustee for the Center for Contemplative Mind in Society, Dr. Acosta participated as a speaker and discussant at the Asia Pacific Forum on Holistic Education in Kyoto, Japan. He continues to consult for organizations like the NYC Department of Education, UNICEF, Columbia University and others. Over the last few years, he has designed the Contemplating 400 Years of Inequality Experience—a contemplative journey to understand structural inequality.
A member of the 400 Years of Inequality Project based at the New School, Dr. Acosta is also the Creative Director at the NYC Healing Collective, a community initiative amplifying people and insights at the intersection of healing, wellness and societal transformation.
Session Focus: Recognizing and Addressing Anti-Blackness, Melissa Denizard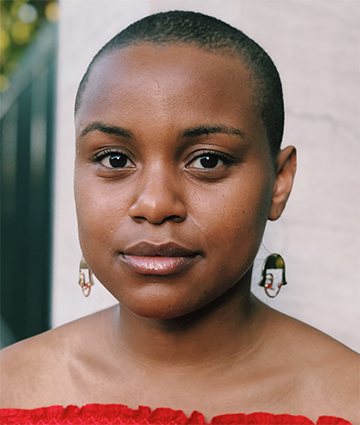 Melissa Denizard, a native of Haiti, is a 21-year old activist, organizer, and documentarian. Since high school, Denizard has been committed to social justice, particularly pro-Black liberation. She uses several mediums, including public speaking, film, digital media, graphic design, and the written word, to help innovate Gen Z's approach to political theory and discourse, specifically in regards to how they address issues relating to race, gender, and social class within the United States' political framework.
Through her work with social justice and documentary filmmaking, Denizard used her own funds to visit Puerto Rico to learn more about Hurricane Maria's effects on the island. While in Puerto Rico, she captured footage for Los Olvidados, a documentary she created about Puerto Rico's financial crisis, the effects of Hurricane Maria on the island, and whether Puerto Rico should pursue independence or statehood from the United States. Awarded a Glavin Global Fellows grant, she created a docuseries on the Flint Water Crisis titled How to Celebrate Thanksgiving Without Clean Water, which examines how Flint, Michigan, an American city with a primarily poor and Black population was thrust into this environmental, economic, and human rights disaster.

Denizard's YouTube video, "Unbraid with Me: Is Hair Political?" was featured on Brut Media and Refinery29. Later that year, her blog post, "Don't Tell Me to Smile: A Commentary on Harassment in the Service Industry" was adapted into a TEDx talk for TEDxTarrytown.  
Session Focus: Afro Latinx identity, Culture & Politics, Rosa Clemente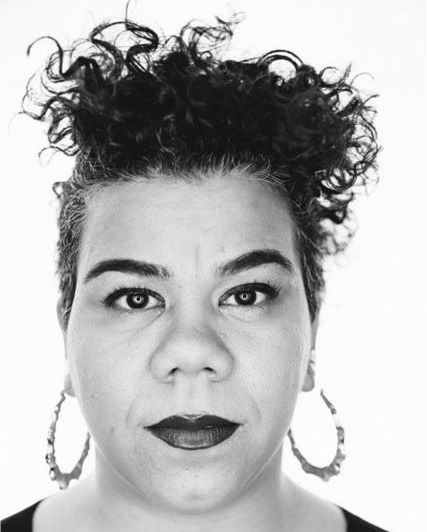 Rosa Alicia Clemente is a Black-Puerto Rican woman born and raised in the Bronx, New York. She is an organizer, producer, independent journalist and scholar-activist.
As president of Know Thy Self Productions, Clemente has produced several major community activism tours over the last 20 years. As a co-founder and national coordinator of the first ever National Hip-Hop Political Convention in 2003, Clemente helped bring together more than 3,000 activists to create and implement a national political agenda for the Hip-Hop generation. She also co-founded the REACH Hip-Hop Coalition, a Hip-Hop generation-based media justice organization. 
From Cornell to prisons, Clemente is one of her generations leading scholars on the issues of Afro/Black-Latina/Latino/Latinx identity. Her groundbreaking article,  "Who is Black?" published in 2001, was the catalyst for many discussions regarding Blackness in Latinx culture. She has continued to address issues of Afro/Black-Latinx Identity and anti-Blackness through her writings . She has written extensively on politics, the intersection of race, gender and class, Hip-Hop feminisms, media justice, United States Political Prisoners and the end of colonial rule and domination in Puerto Rico.
Clemente was the-first ever Afro-Latina women to run for Vice-President of the United States in 2008 on the Green Party ticket. She and her running mate, Cynthia McKinney, were to this date the only women of color ticket in American presidential history.
Session Focus: Anti-Blackness in the Academy, Dr. Kisha Porcher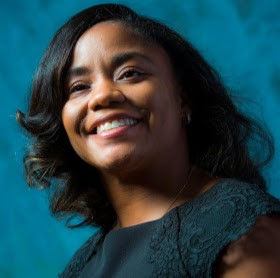 Dr. Kisha Porcher is a scholar-practitioner, and agent of change for all students in urban areas.  She is passionate and deliberate about ensuring that all students have an equitable opportunity to learn regardless of race, class, gender, socioeconomic status, sexuality and/or religion. 
An assistant professor of English education at the University of Delaware, Dr. Porcher is the co-founder and co-creator of the  Black Gaze Podcast  . The podcast highlights, "Two women in academia, raising questions and breaking down perceptions, from a Black point of view."  She is also the co-founder of the  Equity Consulting Group.   
She served as a former high school English language arts teacher, international baccalaureate coordinator, senior educational consultant and assistant professor of professional practice. She holds a bachelor's degree in English and secondary education from Spelman College, a master's degree in curriculum and instruction from Teachers College Columbia University, and Ph.D. in teaching and teacher education from George Mason University.
Dr. Porcher's research focuses on three distinct interrelated areas: 1) archeology of the self (Sealey-Ruiz, 2019) as foundational to teaching and learning 2) exploration of assets and conditions of Black & Brown students and communities 3) centering Blackness in community-engaged learning and teaching.